Dulwich Montessori Nursery School provides high quality private education and childcare for children aged 2 years to 5 years.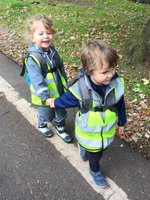 Dulwich Montessori Nursery School is a small private Nursery School situated in St. Stephen's Church Hall. Set in a beautiful Church Hall, the school offers great learning environment as well as outdoor activities including Forest School. We are regulated and inspected by OfSTED and meet the National Standards for Childcare.

Dulwich Montessori received full Montessori Accreditation in August 2018 and provides high quality Montessori education and curriculum.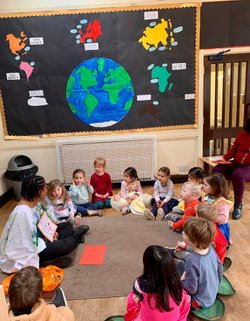 We work in close partnership with the other two nurseries in the group, Dulwich Oaks Montessori in SE19 and Lemon Tree Montessori Nursery in CR2.

The main purpose for establishing Dulwich Montessori Nursery School more than a decade ago continues today. We strive to provide carefully planned, safe and stimulating environment to help children develop an excellent foundation for creative learning.
The learning materials at Dulwich Montessori Nursery School have been designed to provide a wide variety of learning experiences geared towards the developmental needs of young children. Each activity involves experiencing with unique materials proven to be intensely fascinating for the young child. When engaged in well structured tasks, our students experience inner satisfaction leaving them with a positive attitude towards everything connected with school.
Contact us if you would like to arrange a visit to view the facilities and meet the staff.
If you are happy to register your child to start at Dulwich Montessori please complete the Registration Form below or send us a message to arrange a vist: